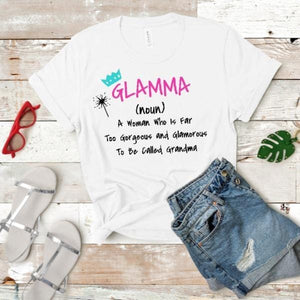 Are you, or do you have a Glamma?? Have you ever heard of it?? Well, if not, listen up girls!! If you have grandchildren, then you are a GLAMMA!! Not to be compared to a grandma.  Here's the description of Glamma.....
~noun~
....a Woman who is far too Gorgeous & Glamorous to be called Grandma.
So get one of these fab tee's & make sure everyone know who you are!!!