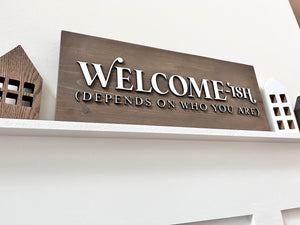 A beautiful HANDMADE, HAND-CUT wood sign made just for YOU when you order. This gorgeous sign has hand-cut, 3D text that is glued on & jumps right off of the piece!! This will fit anywhere in your home, but maybe by the front door is best LOL. 
Give as a gift to all your BFF's because u all have the same sense of humor. hahahaha!!!
dimentions: 18" x 7.5"
Signs
I love them thank you so much!!!