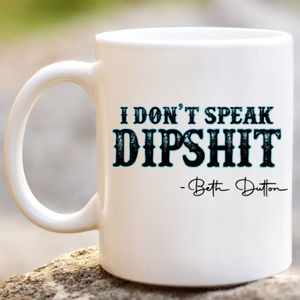 Who doesn't know who Beth dutton is?? I didn't until recently, but now that I do I think she's fricken hilarious!! 
And believe me, "I DON'T SPEAK DIPSHIT" either!!
So if u have to get something for someone in your life,
and they fit the bill, get them this one!! 
NOT dishwasher safe
Hand wash only.