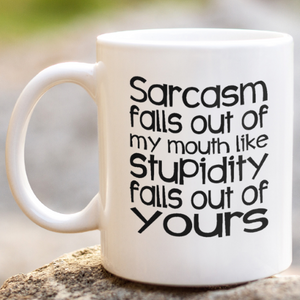 Did you know that Americans drink about 400 million cups of coffee per year? 
This mug is for all the coffee drinkers who love their brew and needs to
call out the people that need to hear it!!!


Great gift for dads, moms, siblings, and even co-workers.


NOT dishwasher safe
Hand wash only.